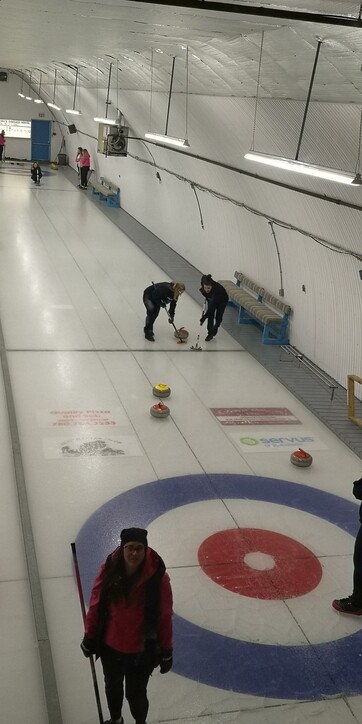 Mundare Bowling Alley
(5218-50 Street) Mundare, Alberta
Phone number:(780) 764-3929
There are 2 lanes located at the Town of Mundare Civic Centre. Open Monday - Friday 9-4:30 pm or evening or weekends by appointment.
Mundare Curling Club
(5116-50 Ave)Mundare, Alberta
Phone number:(780) 603-1144
Great way to get in shape and have fun with friends... Please give us a call or come down and have fun!
Mundare Hockey Arena
4820-50 Avenue Mundare, Alberta
Is now amalgamated with Vegreville
http://www.vegrevilleminorhockey.com/
Mundare Splash Park
5116- 51 Avenue Mundare, Alberta
Summer Hours are 10:00 am - 9:00pm - Sept 22 - (THE WATER PARK IS SHUT DOWN FOR THE WINTER)
Skateboard Park
5116- 52 Street Mundare, Alberta
Skateboard park with quaterpipe, grind rail, three-stair, grind bench, curved and banked launches.
Ukraina Park Campground
5603 Sawchuk Street (Highway 855) Mundare, AB
Phone number:(780) 603-1073 Open from May long weekend to Sept long weekend (CLOSED FOR 2020 DUE TO COVID)
Victory Park
5201-54 StreetMundare, Alberta
2 ball diamonds, washrooms and playground. Too book ball diamonds call the town office (780)7643929
Whitetail Crossing Golf Club
50 Whitetail Drive, Mundare, AB
Phone number:(780) 764-3999
Whitetail Crossing is a fairly new golf community on 600 acres of property and located only 35 minutes east of Sherwood Park on the Yellowhead Highway