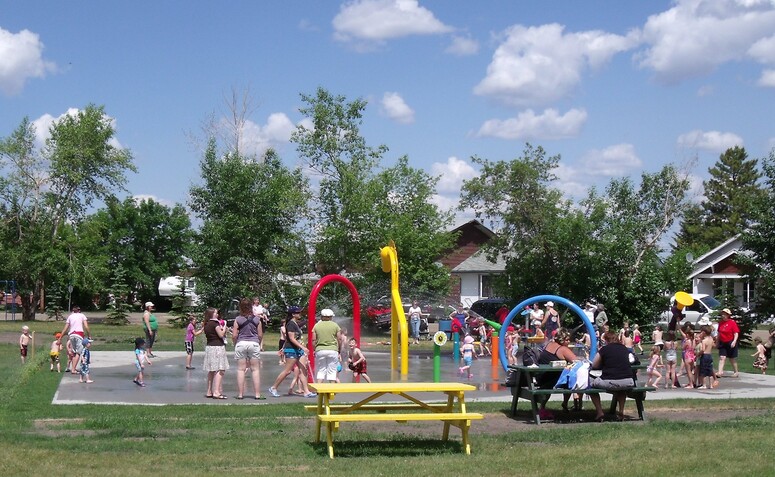 Spray Park opens from May long weekend to September long weekend
The Mundare Spray Park is Paid for!!!!
The Water Spray Park Committee; Irene Talaga ( Chair)  Devra Clough, Michele Schuler, Lisa Euchuk, Deanna Kobbero,   Lori Buryn, Shawna Sharun, Trish Ming-Brison, Wanda Stepchuk,  Patricia Lal and Cheryl Calinoiu, sincerely thank the following for helping to achieve their goal of matching the  $125,000 community enhancement grant: 
Al-terra Engineering; Aluma Systems Inc.;  Atco Electric; Barry Hunka; Beatrice Moroziuk; Ben's Trucking and Landscaping Ltd.; Bohdan's Ukrainian Food; Northern Lights Landscaping; EMCO; Mundare Recreation Centre; Mundare Aces; Sister Servants of Mary Immaculate; Speedy Septic Tank Service; Jane Stawnichy; Burlington Resources; Colin Zyla; Dale & Jaime Burghardt; Dominion Exploration; Don Kucheraway; Encana; Hair Essentials; HCL Site Services Ltd.; Imagine Travel; Ken & Wendy Motiuk; Lawrence & Annie Toma; Marcy Sereda; O'Hanlon Paving; Steven and Lorna Blackadder; Twin Lakes Ready-Mix & Aggregates Ltd.; Vegreville Ford; Viterra; W-K Service Inc.; Mundare Business Association; Pharmcare Services Ltd.; Randy Talaga; Reynolds, Mirth, Richards and Farmer; Servus Credit Union; Kelly Yurkiw; Stawnichy's Meat Processing; Peter Polischuk; Mundare Curling Club; Patrie Farms; Jax Inspection Consulting Inc.; Lamont County; Joly, McCarthy & Dion; Pharmcare Services Ltd.; Pedator Logistics Quentin Warawa Memorial Fund; Jason & Shannon Kowal; John Bruyere; Mundare Fish and Game Association; Mundare Tire & Auto; Town of Mundare.
Thank-you for the amazing donation!!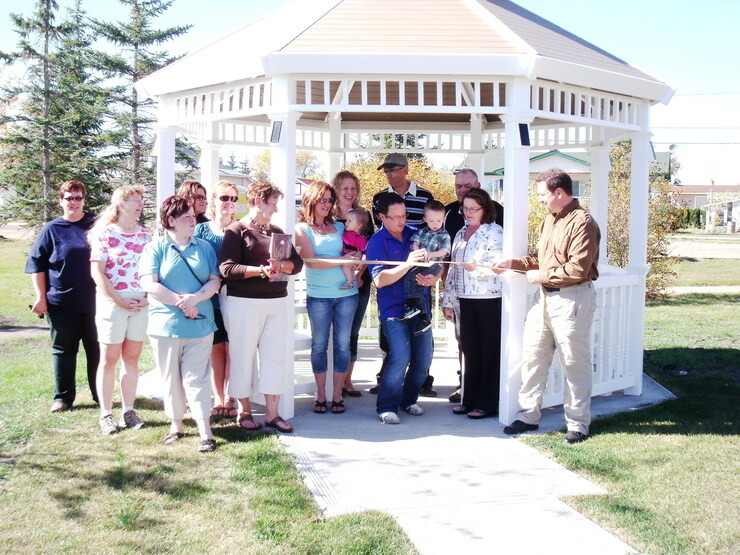 On Saturday, September 24, 2011, was the official opening of a Gazebo, generously donated by Mundare Esso and W-K Trucking Inc.